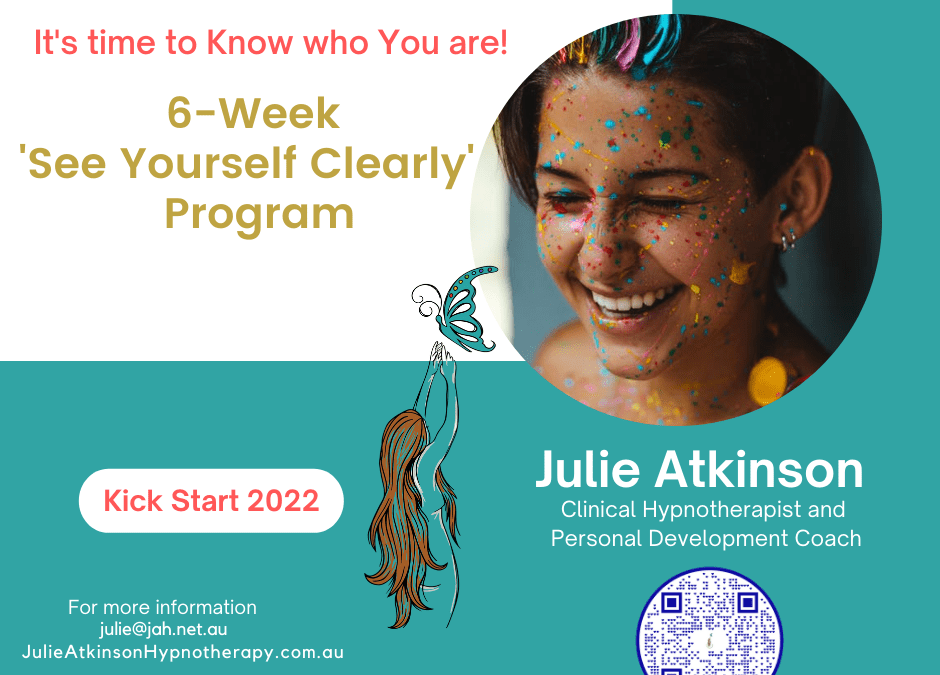 https://square.link/u/vhnxSwXC
To kick start the New Year, take advantage of my special 6-Week Personal Development Program 'SEE YOURSELF CLEARLY'
Life not going the way you thought?  Want to change, but not sure how?
The good news is, you can In fact change, as when you see yourself clearly you can change anything.  With breaking the psychological connections and triggers, you will be able to develop into the confident, powerful individual you have always desired… it is so achievable!  This can be scary, as it requires you to step outside your familiar safety zone, but you have nothing to lose and everything to gain, not to mention the difference it will make in your life.
This course will cover…
Exploring who you really are
Boundaries
Releasing and Letting go of what does not serve you
You and your relationships
Self-Esteem and Assertiveness
Putting it all together
BONUS: Personalized recorded meditation plus working journal book
I am one for building my own Personal Growth, letting go of what does not serve me anymore, it's true Freedom! How about you?
Take advantage of my special 6-Week Personal Development Program "See Yourself Clearly' offer at Julie Atkinson Hypnotherapy, Special price of $570.00 and is valid until January 31, 2022.  Sessions are available in person in the centre at Wollongong or via ZOOM
For more info please email julie@jah.net.au or if you know you are ready as you really want to move forward, simply click the link provided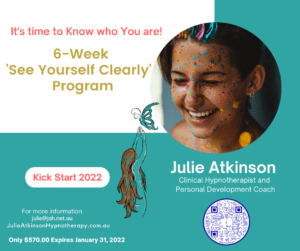 https://square.link/u/vhnxSwXC
HAPPY NEW YEAR and may the year '2022' be filled with your own Personal Growth, allowing you to demonstrate your own brilliance and the greatness that resides inside you, A fresh start full of possibilities!