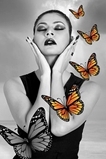 CLINICAL HYPNOTHERAPY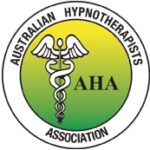 Firstly, let me define hypnosis. It's not like the entertainment industry when people are chosen to walk up on stage and be hypnotised, this is simply for fun and entertainment.
In hypnotherapy, we want our conscious and subconscious minds to think alike. It is a natural process that helps you create a new mental map to attain your goals.
Relaxation and mind management practises can help you accelerate your healing by letting go of old patterns and behaviours and allowing the acceptance of positive change.
A few areas that Hypnotherapy can assist you with…
Anxiety/Stress
Weight Loss – Virtual Gastric Band Method
Self-Esteem
Reducing Addictions – Alcohol/Smoking
Concentration/Exams
Conversations are the foundation of Hypnotherapy and is a collaborative effort between the therapist and client. All sessions incorporate Hypnotherapy, Applied Psychotherapy, and Personal Growth.Live in Now and Create a Life that is Joyous! And Freedom to Create Your Own Clear Conscious Choice.
'Live in the Now and Create a Life that is Joyous!
And have the Freedom to Create Your Own Clear Conscious Choice'
Make an appointment or send an enquiry – Consultation are available Face-to-Face in Wollongong NSW Centre or via ZOOM
***Claiming a reimbursement from a private medical health insurance company for Clinical Hypnotherapy
Certain private health insurance companies cover Clinical Hypnotherapy, particularly for Quit Smoking and Weight Loss.
It is important that you first check with your insurance company to see if you qualify for any rebates.
You will need to submit a claim directly to your private health insurer; I will supply you with a receipt that includes my provider number as I do not participate in HICAPS.***