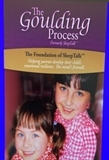 The Goulding Process – SleepTalk®
The SleepTalk® techniques primary goal is to aid children in developing tranquillity to bring calmness into their lives, leading towards creating a positive self-image, to replace previously accepted negative ideas with more positive ones.
Here are some challenges with which SleepTalk® has had positive results with youngsters…
Bedwetting
Unsettled
Tantrums
Stress
Sibling rivalry
Separation anxiety
Parents/carers are your children…
Out of control?
Do they constantly misbehave?
Are you struggling and don't know what to do?
Amazingly it's such an easy step-by-step process…and it only takes just a few minutes each night!
Some benefits of the SleepTalk® process…
100% safe
Empowers Parents to re-connect with their children
Reducing children's negative behaviours
Life changing
It is 100% safe with No Medication and once learnt and applied correctly the results can be outstanding.
You, as their parent/guardian, have the opportunity, to give your child that second chance, a second chance to correct the possible harm that may have been caused by cruel negative comments or previous unpleasant experiences, so that they can develop and build their self-confidence and inner strength. Would you like to discover how the SleepTalk® method can assist you in achieving this goal?
'Live in the Now and Create a Life that is Joyous!
And have the Freedom to Create Your Own Clear Conscious Choice'
Make an appointment or send an enquiry – Consultation are available Face-to-Face in Wollongong NSW Centre or via ZOOM
Investment: $75.00/1-hour Session