Welcome to Julie Atkinson Hypnotherapy
Hi, I'm Julie…
Where does one's journey truly begin? Is it something that begins before we are born, in the womb, or after we are born?
It all began for me when I was three years old, this was my earliest recall.
I was a little gypsy and I'd just wander off pursuing the shiny silver balls! — this of course was every parent's worst nightmare!
My mother and aunt were with me on the train, when I decided to get off.  As I neared the big open door, I  took that giant step and my little legs didn't make it and I fell onto the tracks, the train began to move.  I recall a man telling me "don't move" and placing his arm across my chest (later in my life I became aware of this persons presence as spirit) .  As a result of my mother's screams, the train stopped and I was lifted up by the guard and handed to my startled mother, who was sobbing alongside my aunty, which was understandable, the fear they must have felt!
that The essence of my brief story is that there is something about the unknown, the invisible, that intrigues us.  Why do we believe in it?  I was aware as a child that there was more to life than we can explain,  and we just trust it.
I started to meditate at the age of 15, this taught me to trust my gut, and listen to how I was feeling.  
Many years have passed since my childhood experience, and I have travelled down many good and many challenging roads.  But along my journey I stopped following my intuition, I ceased trusting my gut, which led to many lonely lengthy roads.  I stopped growing as a person, found myself caught in the silent grief circle, stuck in a situation where I was not happy,  stuck in silent anxiety, but I did not realise this until years later and forgot who I was.  
It has brought me to this point in my life, where I understand what it is like to follow my intuition as a child, when you are innocent and trusting in the invisible unknown, and what it is like to not trust as you mature.
I currently work with women and adolescent girls who are experiencing inner turmoil to help them overcome self-defeating behaviours and situations that are holding them back.
Providing assistance in dissolving the psychological connections and triggers. Instilling in them the knowledge of how to make long-lasting mental and lifestyle changes that will make a positive difference in their lives, as well as meeting their inner strength to develop a Strong Sense of Self
My therapeutic approach reflects my calm and strong personality.  It allows me to provide you with a safe place you need to let go in order to be heard and understood.    With using Hypnotherapy, Intuitive Coaching, and Healing, employing the Acceptance, Connection and Releasing method.
So, if you feel like you're travelling down a lonely, unhappy road and you're ready for a new challenge and chapter in your life, if you feel you would like to work alongside me but aren't sure where to start, please contact me to schedule a complimentary consultation to discuss how we can collaborate to start you on your own journey.
My curiosity and desire for education were sparked more than three decades ago while volunteering for Mission Australia as a Telephone Counsellor and working with homeless youth.  As a result, I moved on to further my education…
Diploma in Community Welfare
Diploma in Clinical Hypnotherapy with Applied Psychotherapy
Diploma in Conscious Hypnosis
Diploma in Life Coaching
Weight Loss – Virtual Gastric Band Method
Cert IV in Assessment and Training
Neuro Linguistic Programming
Louise Hay Practitioner
Healing the Inner Child
Reiki Master
Access Consciousness Bars Practitioner
Meditation Practitioner
Approved to work with Children
Member of Australian Hypnotherapy Association
some fun facts about me!…
Gypsy at heart…I love nothing more than jumping in the car and just driving, from beach to beach or in the country…feeling free!
Aside from spending time with my Family & Friends…my all-time favourite things to do is attending live concerts, stage musicals, and movies.
I adore dogs, especially Dobermans, dogs to me are pure unconditional love.  And, I am actually a dog trainer, with training many dogs over the years.
Also, I am intuitive and an avid meditator.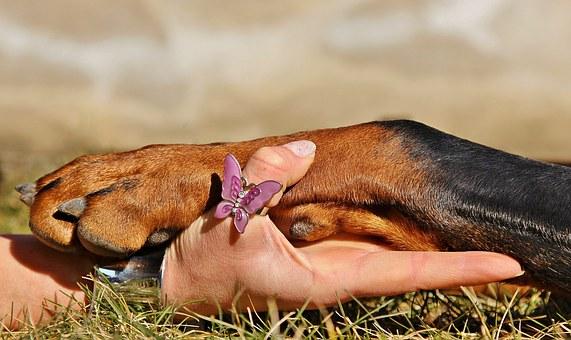 One last thing to remember is that…
Our lives are always in transition, whatever our circumstances might be. Challenges never leave us at any stage, and we will find ourselves struggling to deal with them.  Sometimes we need a little help…so, if you feel you are struggling? I may be able to help you.
'with the freedom to create clear conscious choices, What she found working with Julie was…Herself!'
"NOT SURE WHERE TO GO FROM HERE?"
Start your journey now by contacting me to arrange
a confidential discussion on how we can work together.
You have nothing to fear but you have everything to gain!