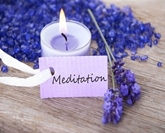 MEDITATION
Meditation is a technique for clearing the mind and allowing consciousness to expand to a greater level of self-awareness and spiritual development.
Each person will have a unique experience, and there is no right or wrong way to practise this ancient discipline, as there are many forms of meditation.
Following is a list of some of the benefits that meditation can bring to your life…
Calm the mind
Alleviate stress
Aid in Health issues
Strengthen concentration
Create your dreams by using your mind
Clarify situations
Greater connection between mother and baby whilst pregnant
Aids in the birthing process
Deeper soul connection and Brings you closer to Spirit
Enhance self-awareness and self-acceptance
Meditation on Offer:
After connecting with you both intuitively and energetically, you will be led through a specific meditation that is designed to help you clear any barriers or blocks that you may be experiencing in your life.
An MP3 recording will be made so you can listen at any time
Investment $75.00/session
'Live in the Now and Create a Life that is Joyous!
And have the Freedom to Create Your Own Clear Conscious Choice'
Make an appointment or send an enquiry – Consultation are available Face-to-Face in Wollongong NSW Centre or via ZOOM